Convergent Validity
Convergent validity is a subset of construct validity. Here, the researcher's aim is to find out whether the items he claims are measuring a particular construct are indeed measuring them. In other words, if these items do measure a specific construct, then they need to converge.
The researcher achieves this by taking into consideration
All these items have already been studied and we refer the reader to our post on that. Below is a summary of the table representing a good convergence fit for all the constructs. Thus, all the items are indeed measuring what they were intended to measure.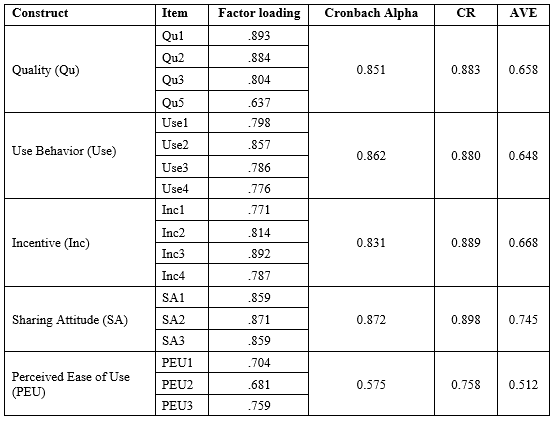 Did you find this page helpful? Consider sharing it 🙌